Why I'm doing this.
Four and a half years ago, at the ago of one and a half weeks old my son was diagnosed as having bilateral profound hearing loss.  After over 50 medical appointments with a team of amazing people, one day before he was 7 months old Alex was implanted with both cochlear implants.
It hasn't been an easy 4.5 years but watching Alex learn to hear, talk and grow into the cheeky, talkative and vibrant boy he is today has made every anxious thought, tear and fear worth it.
Next Sense has been an incredible and amazing support for our family and their incredible work with Alex has been the best.
If you can, please support this life changing service, any way you can.
I'm getting LOUD for NextSense
I'm fundraising to raise awareness and vital funds for children with hearing loss. Please help me get LOUD by donating to my page. All funds raised will assist in ensuring children with hearing loss, and their families, have access to the support they need to achieve their full potential.
Thank you to my Sponsors Teresa Zema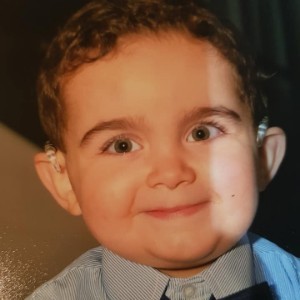 Rosina Calleja Domenic Zema Nick Zema Joshi Samrity Kathy Nazzari